Laugh your socks off at The Teacher Show, live at The Moonlight Theater on April 1st! This hilarious comedy show features some of the funniest teachers in the game, bringing their unique perspectives and side-splitting humor to the stage.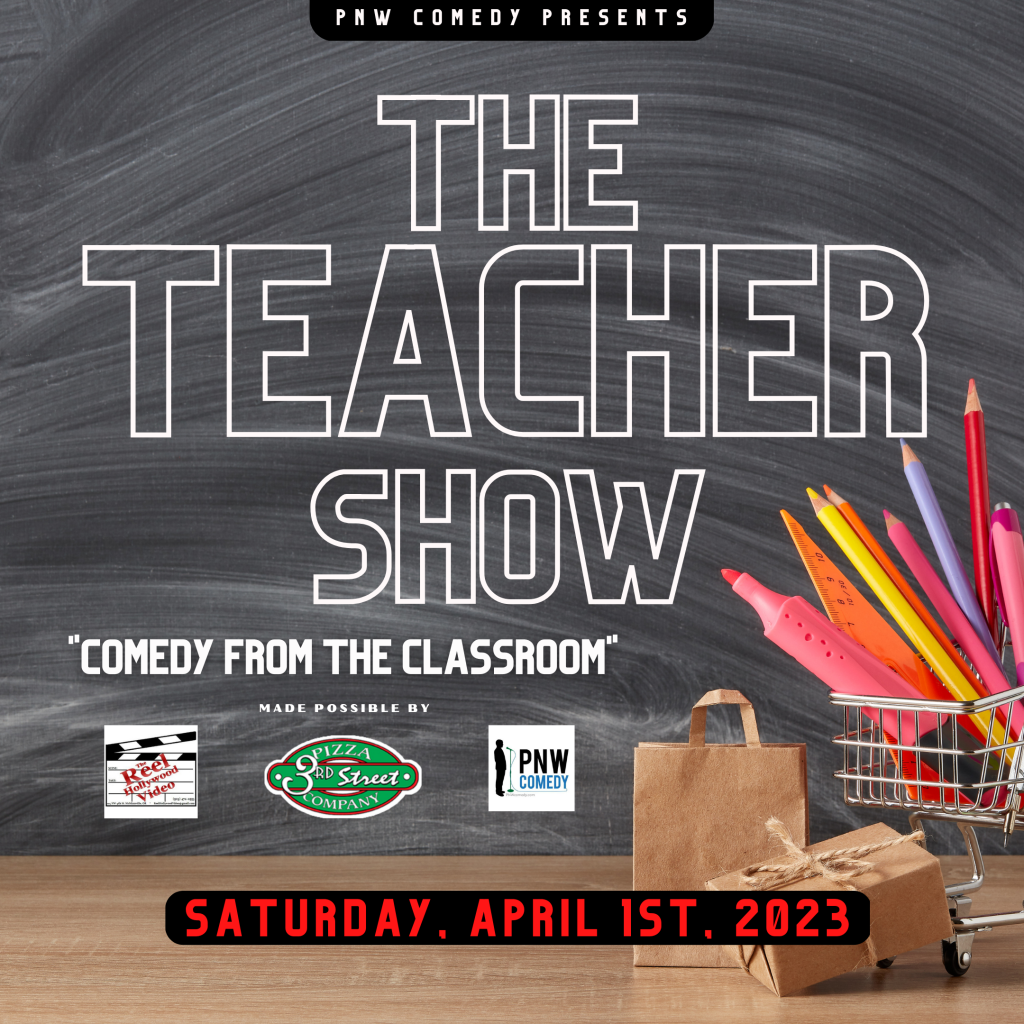 Tickets- https://TeacherShowMac2023.eventbrite.com/
Have you ever worked in, was a student at, or dropped off a child in front of a school? Then this show is for you! Come enjoy a great lineup of local comedians who also happen to be educators and share in a few of their funniest lessons and experiences from the head of the class. Please don't be tardy.
The box office opens inside 3rd Street Pizza at the doors to the Moonlight Theater 8:30 PM. An Early Bird General Admission ticket costs $10 through Eventbrite (these sell out quickly) or they are just $15 per ticket (after Early Bird sells out) online or on the day of the show at the door. VIP – Reserved Seating tickets cost $20 (VIP- Reserved Seating is located on the aisles of the theater that have dedicated countertop seating near the middle and top of the venue) online through Eventbrite or is just $25 the day of the show at the door. (VIP Reserved Seating sells out quickly, so get those tickets ahead of time!)
The show is located at 433 NE 3rd Street, McMinnville, OR 97128 inside of 3rd Street Pizza Company's Moonlight Theater. PNW Comedy and The Willamette Valley Comedy Club are independent enterprises producing shows within the space. The show starts shortly after 9 PM.
Tickets- https://TeacherShowMac2023.eventbrite.com/
This show…
– is meant for adults and might feature some content not suitable for everyone
– will have indoor seating with A/C and Heating
– asks that you silence your cell phone
– is open to anyone aged 18 and up
– might have lineup changes without notice
– will not tolerate hecklers, interruptions, or those that do not follow the posted rules the night of the show
***If you do not follow the rules, you will be asked to leave immediately.***
***All sales are final. If the show is canceled, tickets will be refunded or exchanged for another show.***
-PNW Comedy