Live, Love, Laugh. Or, like, something of that nature. But you sure can laugh this Saturday at 8 PM during Newberg Comedy Night @ Social Goods in downtown Newberg, Oregon.
Tickets at: https://NewbergComedy.eventbrite.com/
Monica Nevi (Big Step-Dad Energy, ESPN) and Pallavi Gunalan (Netflix is a Joke, Laugh Factory Fresh Faces) kick off the first ever "Girl, Interrupt'r" West Coast Women of Comedy Tour! Plus Quinne Salameh is opening the show.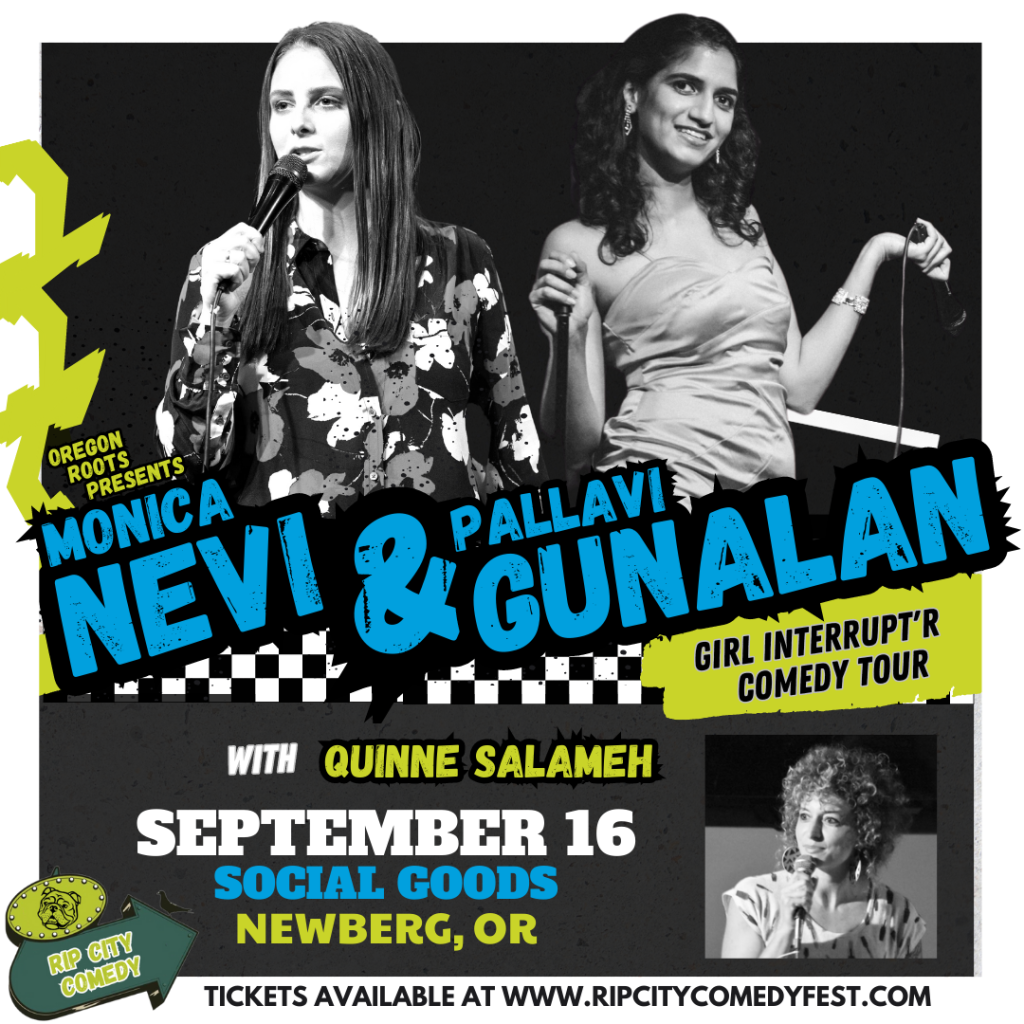 Hosted by Jared Richard for PNW Comedy. Great food and libations will be provided by Social Goods. With opener comedian Quinne Salameh.
Doors open and seating begins at 7 PM. Showtime starts promptly at 8 PM. Tickets cost $15 through Eventbrite or they are $20 on the day of the show at the door. (So get those tickets ahead of time!) The show is located at Social Goods, 500 E 1st St, Newberg, OR 97132. PNW Comedy is an independent enterprise producing booked shows within the space for Social Goods.
This show…
– is meant for adults and might feature some content not suitable for everyone
– asks that you silence your cell phone
– is open to anyone aged 18 and up
– might have lineup changes without notice
– will not tolerate hecklers, interruptions, or those that do not follow the posted rules the night of the show

Tickets at: https://NewbergComedy.eventbrite.com/
***If you do not follow the rules, you will be asked to leave immediately.***
***All sales are final. If the show is canceled, tickets will be refunded.***
-PNW Comedy