We have improv! Classes and shows start this February at WVCC's Salem/Keizer location.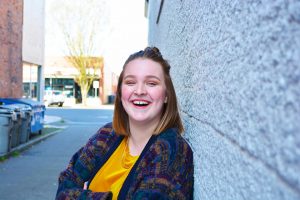 Our instructor for the ongoing Intro To Improv class is the incredible Tina Högström. Tina has had an interest in comedy and theater since she was a young kid, and found her way to improv classes when she was in High School. She's been teaching improv since 2016 and was a mainstage performer at Capitol City Theater. A big goofball, she truly hopes to cultivate an environment where every student feels comfortable enough to make bold choices and be the biggest version of themselves on stage.
Along with her all ages Intro To Improv classes every First Friday at 6 PM, Tina will be starting a 10-week improv workshop in late winter/early spring.
February 4th Intro To Improv Class
February 13th Stand-Up & Improv Show: Date Night